Concrete Restoration and Why It's Important for Your Building's Insulation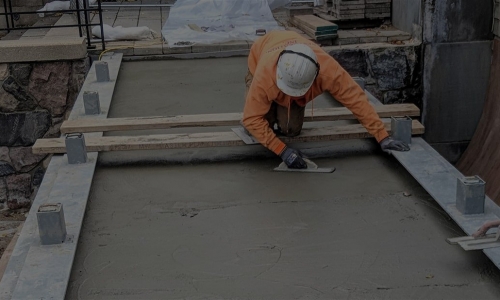 Both residential and commercial buildings rely on concrete to keep the building sustained and supported, and in some cases, to add to the building's look. If your concrete is damaged, you are left with more issues than just a weathered looking building – you are actually facing some pretty serious structural issues if not addressed as well as negatively affecting your building's ability to stay insulated which can increase heating and cooling costs. In this post, we will take a closer look at concrete restoration, what it entails, and some of the benefits of having it done.
What is concrete restoration?
As you probably have guessed, concrete restoration is the repair of damaged and old concrete. Typically, when we talk about concrete restoration we think of work on buildings, but it also includes work on walkways, sidewalks, and driveways. However, it is important to note that restoration and repair are not necessarily the same. With repair, the only thing that matters is that structural problems are fixed, however, with restoration, structural problems are fixed using an attention to detail that ensures the finished product looks great.
Concrete restoration versus replacement.
In some cases, people spend a lot of unnecessary money replacing concrete that could simply be restored and appear new for a lower cost. In most cases, the restoration does not only look new but also provides the same amount of structural integrity as new construction. If you building has damaged concrete make sure that you consider all of your options before making a decision, but do not let the damage go unaddressed for too long as it can be a safety issue.
Concrete restoration helps with building insulation.
Your building's insulation doesn't work as well on its own. If air is coming in and out through the walls, floors, and/or ceiling because of damaged concrete, the insulation cannot do its job causing higher energy costs and a less comfortable environment.
If you have any questions about concrete restoration, or would like schedule an inspection, do not hesitate to contact Building Restoration Inc. today!