Exterior Envelope Services in Kalamazoo from Building Restoration Inc.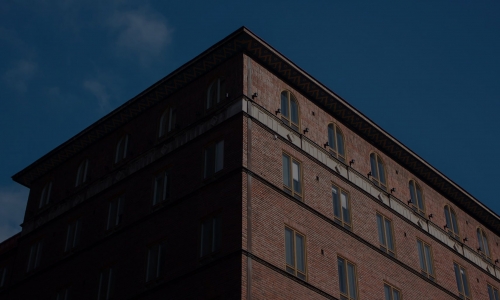 First, it's important to understand what a building envelope is. A building envelope is the area of separation between the exterior and the interior environments of a building or structure. It is also used to refer to the physical shell of the structure that helps to control air flow, provide structural support, regulate temperature, and control moisture. It includes doors, windows, roof, foundation, floor, siding and all the components of the structure, including structural masonry and insulation. The benefits of a good building envelope include reduced stress, wear, and tear on mechanical systems and lower energy bills.
If you feel that your building is in need of exterior envelope services in Kalamazoo, look no further than Building Restoration Inc. There have been a lot of updates in building codes over the years that impact building envelope design and repair, including the fact that the exterior wall envelope must be designed and constructed in a way that prevents water accumulation inside of the wall assembly by installing a water-resistive barrier behind the structures exterior veneer. This is just one of the many examples of rules when it comes to building envelope construction.
At Building Restoration Inc., we are the premier provider of exterior envelope services in Kalamazoo. Using the best products, techniques, and equipment, our experienced team can help you follow building codes and increase your building's energy efficiency. If you have any questions about building cleaning or our building restoration services, including exterior envelope services, or would like a quote, do not hesitate to contact us today by filling out our form online or calling us at (269) 345-0567. We look forward to working with you!