Façade Restoration and Maintenance from Building Restoration Inc.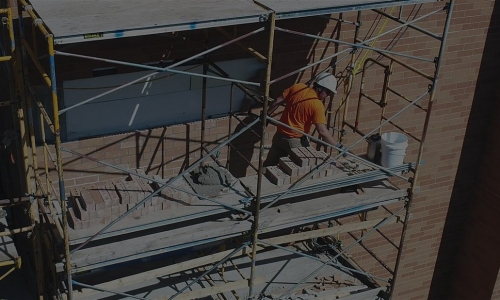 Oftentimes, façade is one of the first thing one notices when looking at a building. So, it's important to make a great first impression. Ensuring you practice proper maintenance and cleaning, as well as hiring a professional if façade restoration is necessary, are key components in protecting your building from aesthetic and structural problems that could take a lot more time and cost more money down the line.
Façade damage doesn't usually happen all at once.
Because façade damage usually builds up over a period of time, it is too often neglected. There are a number of factors that can cause issues for your building's façade, including:
The building characteristics (age, materials used, texture, etc.)
The amount of traffic around the building
The area's climate and weather
Environmental pollutants and soiling
Not taking proper care of your façade when it is needed often leads to more costly repairs in the future.
You should not allow your building's façade to deteriorate as it reduces the property's value, can be a safety hazard, and will be more expensive to fix as the damage gets worse. And, while you may think that soiling from dirt and debris is only an aesthetic issue, it can actually hide structural problems, including fractures, cracks, corrosion, and other types of deterioration. What's more, if someone is hurt because damage was neglected, you could very well be held liable.
Regular façade inspections from a façade restoration professional are an essential part of building maintenance.
As licensed and insured façade restoration professionals, Building Restoration Inc. will find current and potential problems with your building's façade and other structural elements by doing the following as part of your inspection.
Checking for cracking, loose screws, building shifting and/or settlement, warping, water leaks, and other surface damage.
Inspecting the building's openings (windows, doors, and vents) to see if they are causing water leakage.
Identifying structural damage that could be the cause of moisture buildup or leaks, including cracks and missing sealant.
Checking for roof damage and clogged drains, gutters, and downspouts.
If you have noticed any issues, or have an aging building that has not had a professional inspection, do not hesitate to contact Building Restoration Inc. today. We look forward to helping you with all of your building restoration needs, including façade restoration, masonry restoration, and more.