The Main Benefits of Elastomeric Coating and Paint from Building Restoration Inc.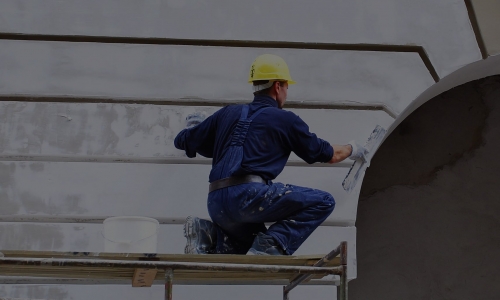 If you have a building or structure that's in need of being painted, but also requires that the paint provides a barrier against moisture, elastomeric coating might be what you are looking for. While elastomeric paint is newer than most types of paints that are used in the same way, it's quickly caught on to be one of most chosen coating options when it comes to commercial, industrial, and even residential buildings and structures. And, in this post, we will discuss some of the main the benefits of elastomeric coating and paint.
Elastomeric coating provides a barrier against water.
As mentioned above, one of the most talked about advantages to elastomeric coating is that it is watertight and prevents water from reaching the walls and causing damage. Elastomeric coating can provide protection against moisture and water on a range of surface types, including masonry, poured concrete, metal, stucco, roofs, and more!
Elastomeric coating is extremely dense.
You will find elastomeric coating paint to be much, much thicker than standard paints, and will definitely be able to notice a difference even after it's dry. In fact, elastomeric coating is actually about ten times as thick as most other paints. This density and thickness makes it much more protective, durable, and strong than other coating options.
Elastomeric coating lasts a long time.
Elastomeric coating and paint outlast standard versions of both. In fact, elastomeric paint can hold for up to ten years while elastomeric coating can actually hold up for even longer than that. Making it much more long-lasting than other paints and coatings.
Elastomeric coating is flexible.
Elastomeric is stretchy and can be bent and flexed and moved with the structure or building that it is being applied to. This is extremely helpful in that it can shift during changes in climate or settling of a structure.
If you have any questions about elastomeric coating, or any of the other building repair and restoration services we provide, do not hesitate to contact us today!